Samsung has provided One UI 3.1 on the S21 devices for the past few months now and we're expecting the One UI 3.5 update very soon. It would bring a lot of new optimizations into effect. However, what has got us excited are the features Samsung One UI 4.0 is going to hold.
The Korean-based tech company would be announcing the new updates in a few months. The One UI 4.0, being a major update would be expected to have some unique features in the store for us. If you are wondering what they are, I suggest you keep reading!
Expected Date of announcement for Samsung One UI 4.0:
We have not got an official date announced by Samsung. But it is very obvious the first testing stages would be released right after the release of Android 12 by Google. This convention has helped us in determining the approximate month to be October.
Most likely the S21 series developers would be the first ones to get a beta program offer before Samsung finishes launching the stable version of One UI 4.0 for its devices later this year.
Supported Android Version:
This is fairly easy to guess. One UI would be released after the launch of a new Android OS version as always. This would mean Samsung is aiming at using the latest Android version available at that time for its UI, which would happen to be Android 12.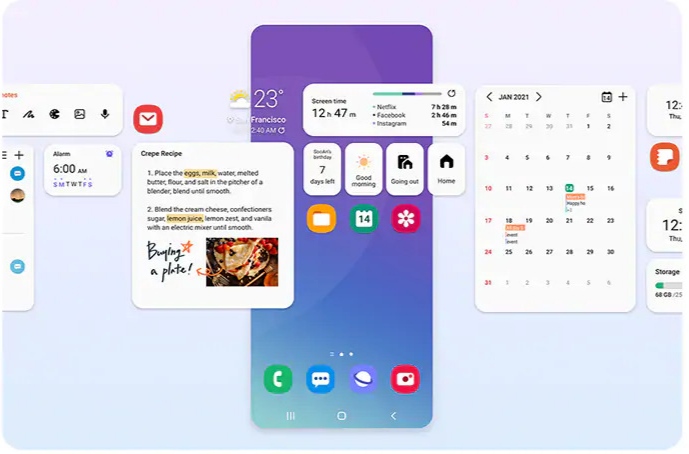 Features and Optimizations of Samsung One UI 4.0:
Samsung has not announced any features for its upcoming One UI update yet. But we are expecting a lot of new things which include
A refreshed UI.
Better fonts, animation, and lock screens.
More accessibility and customizable widgets.
More control over previously introduced featured such as Dark Mode.
Smoother and optimized performance.
Faster and cleaner UI.
More privacy Controls.
Extended 5G functionality in 5G enabled handsets.
Better Camera app.
Easier access to Google Assistant.
Native scrolling screenshot feature.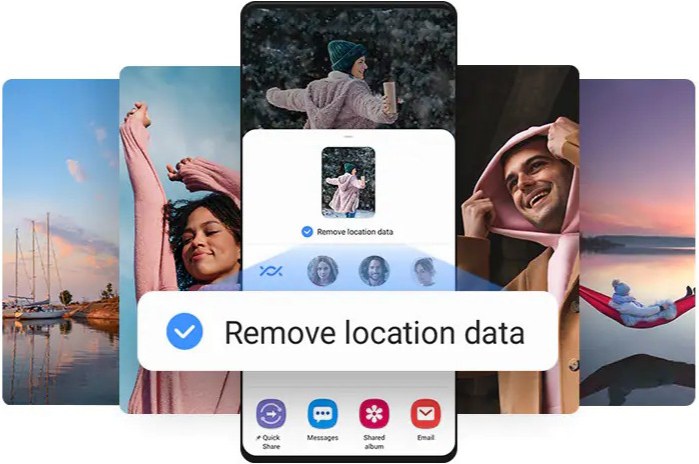 The list is not complete yet. Many of the features are expected to be picked up from the latest upcoming 12. If you want to know more about the Optimizations and new features of Android 12 in detail you can head over to the Developer Preview page of Android 12.
Supported Devices for One UI 4.0:
Samsung promised at least three major updates to some of its Galaxy phones including the Flagships a while ago. This means we can easily expect the Samsung S10, S20, and S21 series to get the update. Samsung Note 10 and 20 series would not be behind either, including some of the selected GalaxyA and M series. While the list could not be completed due to no official announcements from Samsung, it is going to be safe to say most series with 5G variant phones would be getting the update.
Conclusion:
Samsung has been performing with its previous phones and UI, thus it would be very exciting to see what surprises the new upcoming major UI update would hold for us. Hopefully, this article helped you in answering most of your questions regarding the same.
[su_button url="https://t.me/getdroidroms" target="blank" style="flat" background="#0064c9″ size="7″]Join us on telegram[/su_button]