Now, the wait has been over for Indian PUBG mobile fans as Krafton recently release the official battleground game, especially for the Indian audiences. Yeah! iOS users must have to wait for a while to get their hands on the BGMI because, for iOS devices, the game is yet to be released. As we all know, the official PUBG mobile global version is banned by the Indian government back in 2021. Since then, there is a huge change in the mechanics of the game. But, now everything is ok after Krafton takes charge and take publishing rights from Tencent.
Meanwhile, there are numerous options that you can use in BGMI, either it is a 90FPS feature or Ultra HD graphics settings. But, I found that most of the users find it difficult to hear the enemy sound or what we say in the local language is footsteps. It is evident as this feature is only enabled for high-end devices. But, now the main question arises, is there any way to unlock ultrasound in BGMI or even in PUBG mobile? Of course, some ways are there to unlock the ultrasound effect in BGMI and PUBG mobile easily. Here in this guide, you'll learn the same. So, without getting late, let's directly hover over to the guide. 
How to Unlock UltraSound in BGMI And PUBG Mobile
Just like PUBG mobile, you will get all the options in BGMI, including the ultrasound effect. But, as we stated, that's only unlocked in high-end devices. So, today we are here with some cool tricks that you can use to unlock the ultrasound effect in your BGMI game. Here are the necessary steps that you can use to unlock this feature in your low-end or mid-range devices.
But, before we head towards the steps, keep in mind that these steps will only work on Android devices, so if you have an iOS device and playing PUBG mobile on it and wanted to unlock this feature. Then let us know if you want a guide for that particular topic. So now, let's check out the steps:
Initially, you require to open your play store and search for the GFX tool for BGMI or PUBG mobile. Meanwhile, I suggest you use the X-plore File Manager application as I find it good that it has decent features.
Now, install it on your smartphone and run the application by giving it storage permission.
After that, simply inside the application, follow the path as given.
Internet Shared Storage< Android< Data
Then, in the data folder, locate the com.pubg.imobile folder.
After that, follow the path as given below:
com.pubg.imobile< Files< UE4Game< ShadowTrackerExtra< Saved< Config< Android
Now, you will get an UserSettings.ini file inside the Android folder. Open it.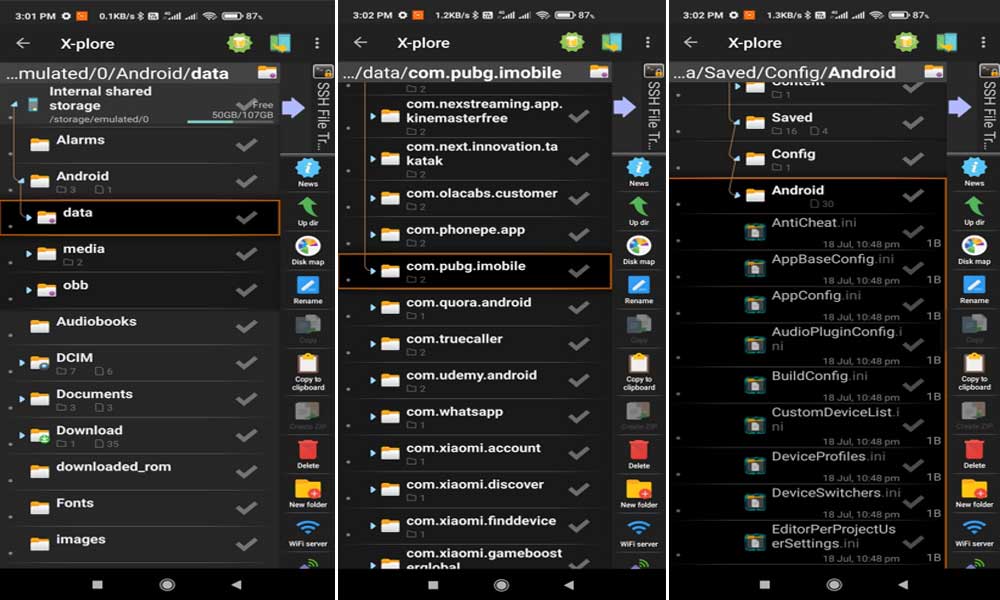 That's it. Now, just select the file and hit the Edit option.
Next, you need to edit the SoundQualityType=1 and change it to SoundQualityType=2. Once you have finished doing this, simply navigate to the three dots button located at the top-right corner of the screen and from the opened drop-down menu, select the Save option.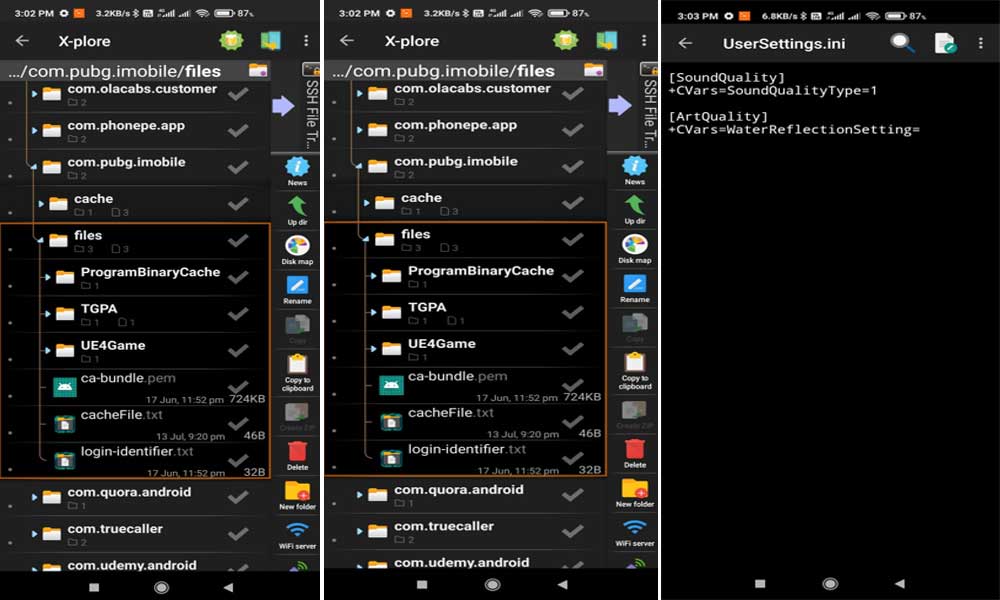 That's it. Now, you just need to open your game and directly head towards the in-game settings and select the Audio settings. Then, inside the Audio settings, you'll notice that the lock button is disappeared, now, select the Ultrasound option and enjoy playing your favourite battleground game with more enhanced sound effects.
Final Verdict
So, that's it from our side. We hope you now understand what you need to do in order to unlock the Ultrasound features. But, if you don't want to go with this application, you can download any GFX tool from PlayStore and use it as per your need. Further, if you have any doubt regarding BGMI mobile, feel free to ask us in the comment section. Also, if you liked this guide, don't forget to check other guides too. 
[su_button url="https://t.me/getdroidroms" target="blank" style="flat" background="#0064c9″ size="7″]Join us on telegram[/su_button]